Foreign ownership has been a trend for many of Europe's top leagues over the last two decades. Most clubs purchased from foreign owners have been in the Premier League. Over the last few seasons Serie A has seen an influx of new owners from various clubs all over the football pyramid. In particular there has been a notable trend of American ownership. With a history of fiscal responsibility and the ambition to win both domestically and abroad, these Yankees are just what Serie A need going into the next decade.
While Italy's top flight saw clubs go bankrupt and owners refusing to spend money over the last few decades, American ownership groups have quietly made their way on the Italian football scene. Sure, they aren't as wealthy as Roman Abramovich, the Sheikhs or Chinese investors but they do bring an intriguing combination of wealth and smarts to the table. Take for instance James Pallotta and Roma's ownership group.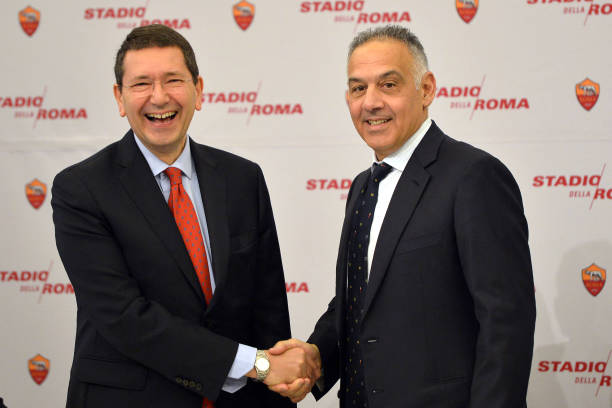 Pallotta and Thomas Di Benedetto purchased the giallorossi in 2011 from the debt-ridden Sensi family. Pallotta is a co-owner of the Boston Celtics of the NBA and has a history of success in sports. Roma began re-tooling their team by paying off the existing debts and purchasing new players. They have continued this pattern over the last 6 years. Despite finishing runner up in Serie A in 2014 & 2015 Roma has not won any trophies during this period of time. There is optimism with a focus on youth development at the club and should compete for better players with their new buying power from new revenue streams. The new ownership has also made noise off the pitch. Pallotta and the Roma ultras have been involved with a heated, public row for 2 years now concerning the safety improvements made in the Stadio Olimpico. Pallotta has been critical of the ultras' behaviour and they have reciprocated with boycotting every home match. Pallotta's true claim to fame was overseeing the construction of Roma's new stadium. "Stadio Della Roma" will be one of the most technologically advanced stadiums in the world, something desperately needed by both club and Serie A.
Most recently new American players have made their way onto the Calcio scene. The first, and likely most ambitious is Joe Tacopina and his investment group. He is one New York's most well known criminal attorneys  and was previously the President of Bologna, and currently is a minority investor in A.S. Roma. Tacopina bought Venezia FC, a team that has floated in and out of bankruptcy for the last two decades in 2015. He has big ambitions for the club on and off the pitch. Venezia has never been a powerhouse in Italian football despite playing in one of the most famous cities in the world. Tacopina plans to change that beginning with a new stadium on the mainland, made out of glass and bigger brand recognition starting with revamped social media and new merchandise. He is also partnering with youth academies in the US to train/develop players abroad. On the pitch Venezia hired former Milan player and coach Filipo Inzaghi under the were promoted from Serie D to Lega Pro in Tacopina's first year and just recently won Lega Pro Group B to advance to Serie B. This is an historic achievement and a step closer to Tacopina's goal to win a Scudetto and have Venezia compete in Europe. This is definitely an exciting story to watch in the years to come.
Finally, Palermo Calcio may have found a successor to the maniacal and hilarious Maurizio Zamparini. He goes by the name of Paul Baccaglini. The tatted Italo-American who was a former radio and television personality has become an investor, co-founding the INTEGRITAS Capital fund that will purchase the Rosanero. The announcement was made in early March and  the sale will be complete by the beginning of next season. Baccaglini plans on constructing a new stadium and training ground for Palermo who seem to be headed down to Serie B for next season. Baccaglini's vision could help one of Southern Italy's most popular teams to become relevant for the first time since the Cavani-Pastore days.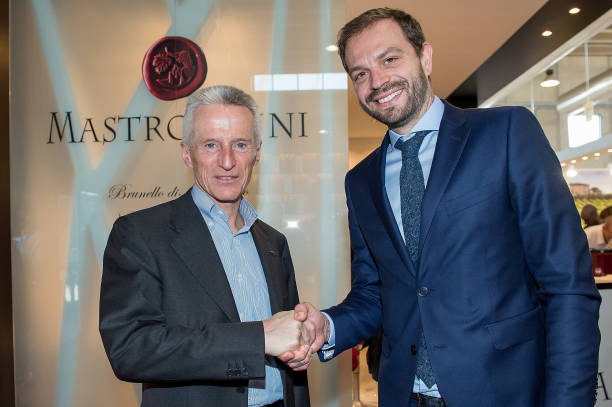 These new investors are a breath of fresh air for Serie A. Bringing in ambitious plans and matching them with the efficiency and fiscal responsibility of a North American business should make the league more appealing to a global audience. These investors bring an added competitiveness in Italian football straying from the same oligarchy that has become outdated in the modern world. New vision, new stadiums, new contenders changed the Italian game in the '80s and 90s. These three gentleman have what it takes to usher in a renaissance for the league. It is the hope of fans and officials alike that this success be achieved. For the first time in many years there is a sense of optimism. Time will tell but the with the addition of intelligent, wealthy American investors  Calcio really can become great once again.