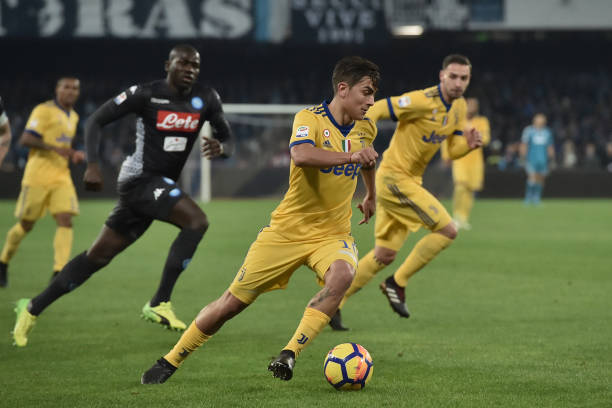 The 2017-18 Serie A season was billed to be an exciting and close one with the most competition seen in this decade. The pundits were right. Among the top 5 leagues in Europe Serie A's title race is indeed the most competitive by a wide margin. At the time of writing each of the Premier League, La Liga, Bundesliga and Ligue 1 competitions have all but been decided. Serie A is set to go down to the wire barring a run of poor form from either league leading Napoli or defending 6 time champions Juventus. Although it appeared to be a 4 horse race back in December, extended winless runs from both Inter Milan and Roma have created a chasm between the top two Napoli and Juventus. It seems nearly impossible for either to climb back into the race.
Instead, like in the late 1980s the partenopei and bianconeri will duel for the Scudetto. For the first time in what seems like forever Serie A has captured the attention of neutrals worldwide. Who will claim glory come May 20th?  Here is an assessment of where the two teams stand and what will lie ahead.
Juventus

Juventus have dominated Italy's domestic competition over the last 6 years in both the league and Coppa Italia and have a shot at completing an unprecedented 4th straight domestic double. The defending league champions surprisingly to some have sat behind the pack in 2nd or 3rd since mid October. They were off to their usual impressive start as has been custom over recent memory but this time the level of competition seemed to match them week by week. Their run of play included a higher scoring rate than ever before at the cost of conceding more goals. After an inconsistent month between October and November, whispers of Juve's run finally coming to an end began to legitimize. However, only a fool would doubt the Old Lady of Italian Football. Since their loss against Sampdoria in week 13 Juventus have gone undefeated while conceding much less and scoring at the same pace. They are by far the most experienced side in the league and know how to win those grind-it-out 1-0 games, winning at all costs flows through their DNA. Juventus are almost surely going to qualify for the Coppa Italia final carrying a 1-0 first leg win against Atalanta to their fortress at Allianz Stadium.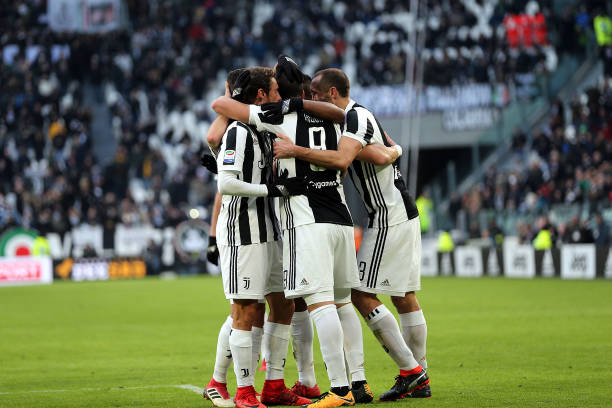 Juventus will also be facing off in the Champions League round of 16 which returns this month. Juve would love to win the big eared trophy for their captain and legend Gianluigi Buffon especially after that dreadful second half performance in the final in Cardiff last season. The bianconeri will have to balance the three tournaments and with recent injuries to key players Cuadrado, Matuidi and Dybala, their depth will be tested. At the time of writing Juve have 15 league games remaining and are one point behind Napoli. The Coppa Italia final is set for May 9th while the Serie A season concludes on May 20th. Should Juventus reach the Champions League final again they would play on May 26th. Juventus's fate could be sealed in both Europe and the league in April. They will endure a brutal stretch of games between April 22 and May 13th. Juventus will play Napoli at home, Inter and Roma away sandwiched in between 2 legs of a Champions League semi-final (if they make it) plus the Coppa Italia final. For the first time in a long time success won't come easy for the defending champions.
Napoli
Napoli the current league leaders meanwhile have been playing second fiddle for the last few years but now, under Maurizio Sarri have been dazzling audiences throughout the peninsula and Europe with their attacking style of play. There is a legitimate chance that the Scudetto badge could be graced by a Southern Italian team for the first time since 1990, when Diego Maradona led Napoli to their second ever national title. Maurizio Sarri has been the mastermind of this club having coached his team to some of the most aesthetic football in the world. Napoli's 4-3-3 has shredded teams over the last two seasons. Sarri's greatest accomplishment has been transforming Dries Mertens from an attacking midfielder/winger to a centre forward. He has scored 55 goals and 22 assists since switching positions a season and a half ago. Despite a disappointing Champions League where they failed to advance past the group stage, Napoli has been on top of Serie A all season long. Besides Mertens, home-town boy Lorenzo Insigne has had the best season of his career providing width on the left wing while Spaniard Jose Callejon is also a threat on the right. Napoli is led by their inspirational captain Marek Hamsik who recently surpassed Diego Maradona as the club's all time scorer. Despite his age Hamsik is still influential in the middle of the pitch and is the club's heart and soul. Napoli's defense, a question mark in the past has been solid this season. Kalidou Koulibaly has emerged as one of Serie A's best centre backs.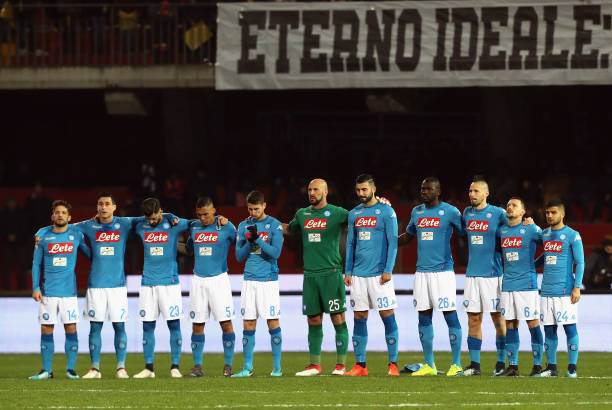 A notable weakness of Napoli has been their depth. Sarri employs essentially the same lineup every game due to a combination of personal preference and the lack of transfer moves from ownership. This is one of the main reasons why Napoli failed in Europe this season despite being one of the best sides statistically on the continent. The loss of Faouzi Ghoulam in November was seen as a huge blow for Napoli and contributed to their Champions League exit. Despite the setback a patchwork duo of Mario Rui and Elseid Hysaj has sufficed for the partenopei to remain in first place. A notable difference between this season and years past is Napoli's ability to win close 1-0 games. These are the types of matches that champions are known to win. Napoli will still be participating in the Europa League, however they will unlikely put their best foot forward in that competition. Sarri has gone on record saying he isn't concerned with the team's play in Europe and would rather see them win the Scudetto. Depending on how many more matches they play in Europe, and with no Coppa Italia to play for Napoli could be fresher than Juventus. The question remains how much gas Napoli will have in the tank given their high pressing style and lack of options on the bench.
Conclusion

Although no calcio fan would want this thrilling season to finish it must come to an end. The race will come down right to the finish and will capture the attention of Italians and global football fans worldwide. Napoli is a great story and have announced themselves in football circles as a top club. Unfortunately for them Juventus's depth and experience will be enough to just (emphasis on the just) edge them out at the end of the season for an unprecedented 7th straight title.

Prediction: Juventus wins the 2017-18 Scudetto

Polls
Loading ...