Nearly three years ago Toronto FC the team that just couldn't catch a break with failure after failure made one of the boldest moves in MLS history. Canada's first MLS franchise had just signed a then 28 year old Sebastian Giovinco. The Juventus and Italian international was struggling to find minutes on a stacked team on the verge of a domestic double and Champions League final appearance. La Formica Atomica, the "atomic ant" was ready for a new experience and a boat load more of cash. He signed a 5 year contract worth 7 million dollars a year.
What followed was the re-writing of TFC's history books. Giovinco has taken the MLS by storm over the last three seasons scoring 55 goals in 86 games. He has been an all star each season and won the 2015 scoring title and league MVP. He changed the perception of MLS bringing in older European players as his dazzling displays and precise free kicks all came during his prime. Last season, in heart breaking fashion the diminutive Italian had to leave the MLS Cup final against Seattle in extra time therefore missing the penalty shootout that his team eventually lost. Redemption has been on the mind of all Toronto FC players this season and this upcoming Saturday the Reds have their wish and will face Seattle again, at home, this time looking for glory.
The 2017 season was historic for TFC who won the Canadian National Championship and Supporters Shield setting the league record for points along the way (69). They scored the most goals in history, conceded the least, most wins in franchise history, most road wins….you get the picture. The only trophy eluding them is the MLS Cup, the title that has players and fans dreaming of glory after last December's nightmare. TFC will need their stars more than ever especially Giovinco, the jewel of their designated players. Giovinco has been named to the MLS top XI of the season and was finalist for MVP yet again. Yet, there are questions about his play. The Atomic Ant has scored several critical and spectacular free kicks this season but has not scored from open play since August 27. In that time it appears that Giovinco has lost a step. He can still make great passes and beautifully weighted touches but he can no longer take on and beat a defender one-one-one. He has missed scoring chances that he would have buried in previous years. More and more frustrating has been seeing the amount of whining and complaining to referees. This is not a good image for himself or for the club.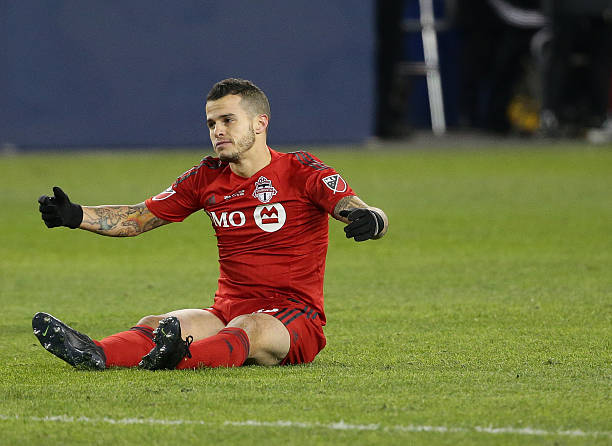 Giovinco had only scored 6 goals in all competitions in Serie A in the winter months (December-February). Last year at 10 below freezing Giovinco vanished in the MLS Cup final and was subbed off with cramps in extra time. If TFC have any shot they will need Giovinco to score or provide the perfect assist. Whether it's a dead ball or from open play these are the games that stars are meant to shine. Giovinco's future is up in the air with rumours swirling that win or lose he will take more money in China next year. The Atomic Ant has the chance to cement himself as one of the greatest players in MLS history and go down in Toronto sports lore. Subsequently with a loss TFC and Giovinco could go down as enormous chokers who couldn't get the job done under pressure. Sebastian, this club and city are desperately craving this trophy. You are the big signing, you are the main man. Your time is now.

Polls
Loading ...