The wounds are still fresh. It's still hard to fathom that the 4 time World Champion Italy will be missing out on Russia 2018
I, like many of you, are still reeling from the shocking failure of Italy not qualifying for a World Cup. For the first time since 1958 we will not see Italy in the world's most prestigious tournament. Just 11 years ago with 3 current squad members, Fabio Cannavaro raised the small golden trophy in the Berlin sky to give the Azzurri their 4th star. What has happened since is nothing short of humiliating.
Consecutive group stage exits in 2010 and 2014 were bad enough, but missing the tournament all together? This is something that cannot happen to a nation like Italy. The newspaper headlines read "It would be an apocalypse" just a few months ago, and now, here we are, the end of days. Or is it?
Italian football over the last 20 years has fallen far off the map. Long gone are the glory days of Serie A being the best league in the world and a country that could produce countless stars who could not make or did not want to play on the national team. Now the nation is facing a lack of talent. Defensemen who couldn't hold Franco Baresi and Paolo Maldini's cleats. Up front attacking depth has been a problem stretching back nearly 30 years. The only true number 9s were Christian Vieri and Luca Toni. With the national team's failure there is no where to go but up. Everything is finished. Everything must go.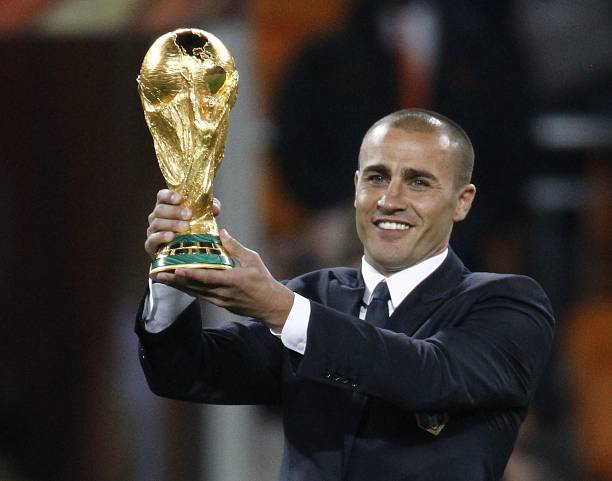 The FIGC, Italy's football governing body has needed an overhaul for some time, and now is the perfect time to scorch the Earth. It all starts from the top. The Italian football federation is run by out of touch old men, who don't know the game and should not be in their current positions. Giampiero Ventura's hiring was a mitigated disaster. There are hundreds of articles on his ineptitude but I will say this: he is a provincial coach who had no business guiding the national team. The only reason he was chosen was because he was a cheap and safe pick for Carlo Tavecchio a man who was equally unfit for his role. Tavecchio, the racist, homophobic head of the Italian football federation needs to resign or be replaced immediately. He is all talk and promised change but it has all been smoke and mirrors. Italy has produced some of the brightest minds in the sport. These are the people who should be put in charge. Former players and coaches have been rejected as consultants and dismissed from governing positions. The red tape and bureaucracy has turned these people off, and they are the ones who have the knowledge to carry out real change for calcio as they have lived and breathed it their whole lives.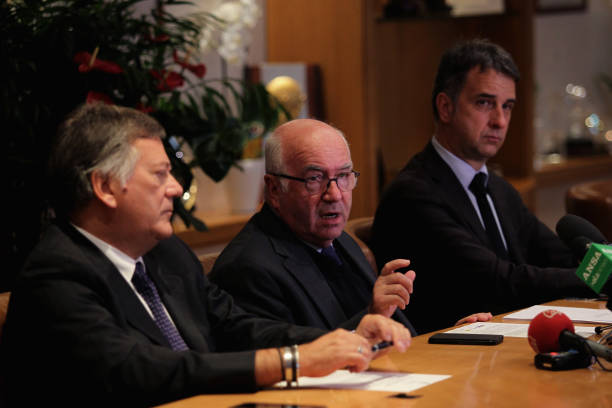 After finishing bottom of their group in Euro 2000 Germany spent years and a fortune rebuilding their league and youth systems across the country. Now as defending champions 17 years later they can field 3 talented teams that could beat Italy on any given Sunday. Italy and its clubs have barely made an investment in youth teams. This is the problem: in Italy clubs are responsible for academies whereas in Germany the federation oversaw the entire system. Italian clubs have had serious financial problems over the last decade, especially in the lower divisions. There need to be serious rules in place, perhaps a salary cap in place, and more importantly reduce the number of teams. A 60 club 3rd division, 22 in Serie B and 20 in Serie A is far too much. Less teams mean more competition and more money to go around.
As for youth development it is time for Italy to swallow their pride and scour the world and see how other countries are succeeding. They could borrow ideas from the other European nations. In Spain and Portugal clubs like Barcelona and Benfica play their youth teams in the second division where they can play competitive football against grown men and develop better. The idea of an Under 21 team in Serie B has been floated around for years but no one has had the guts to implement this. Whoever is in charge at the top must be bold and strong. Italy has some of the best coaches in the world but have very few resources at their disposal or the proper assistants to instil the proper tactics in a full 23 man squad, especially in the lower leagues. In addition to this the facilities in Italy are decrepit or non-existent. How are these youth players supposed to develop when they play on a sandy field and no change rooms among other things?
Atalanta in Serie A have one of the best youth academies and youth coaching in Europe and have provided excellent young talent to several Serie A teams the majority of which are Italian. Players like Mattia Caldara, Leonardo Spinazzola, Andrea Conti and Roberto Gagliardini have graduated from Atalanta's system. As good a story as that is one team cannot provide all of the peninsula's young talent. There need to be 3 or 4 Atalantas in addition to the big clubs like Juventus, Inter and Milan stepping and bringing players up on their own. These clubs haven't produced home grown stars in years and would rather invest in foreign players over the mountain of cheap talent right beneath their noses. Italian clubs must scour the peninsula and invest in scouting. Southern Italy has the largest percentage of youth in the nation yet it is the most underdeveloped area of the country for footballers. Domenico Berardi is from Calabria and has had success in Serie A. He was discovered while playing a pick up game with friends on the street. Imagine the players that can be developed and produced with actual facilities and coaches in these under-privileged areas.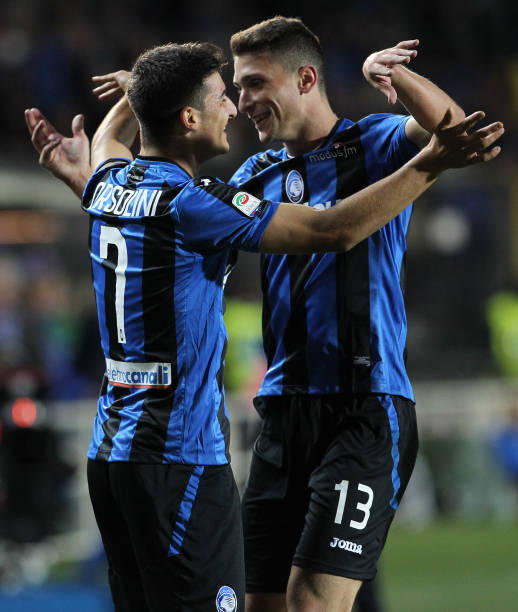 Coaches need to go back to basics, back to what has made Italian football so successful over the years. The art of defending and being tactically intelligent is slowly becoming lost. What made calcio so great was the fact that the tactics were simple and focused on the mind and the body as the game is just as psychological as it is physical. These tactics, once taught, need to be drilled into players. Currently youth players are coddled and made to feel like primadonnas, and social media has only worsened this problem.  There needs to be humility and pride. These were the two intangibles that were characterized by many legends of the Italian game in the 1980s and 90s and must be drilled into players now more than ever. The way Antonio Conte coached in 2016, the same Italy that went toe-to-toe with squads they had no business battling is what they need, it's what they deserve. It doesn't have to be Conte, the man doesn't matter, it is the tactics and the pride for one's nation that ensures victory. Enzo Bearzot and Marcello Lippi the two men that guided Italy to the 1982 and 2006 WC titles embodied this.
These changes will take time, a lot of time. There will be great pain in the meantime. Wholesale changes like these were avoided for years with band aid solutions but that's done. Italy has hit rock bottom and there's no going back. Starting from scratch will ensure a long term investment that will reap its fruits years later as it has in Germany, Spain, and now France who will soon become a world power again. Starting from the bottom, ensuring the lower divisions are financially stable is a start. Investing in youth on a federal level is paramount, and there is no shortage of money, the federation needs to pay up, the days of nickle and diming are over. Forcing Italian teams to field a large percentage of Italian players on the pitch at any given time (let's say 6/11) will go a long way as well, as it's disheartening seeing all the wasted talent in the peninsula. These mistakes can be amended. This is the greatest disgrace in the history of the country football-wise. There must be change, real long-term change. With investment and rebuilding from the ground up the great phoenix of Italian football will rise from these ashes, and the Azzurri will once again be a world football power.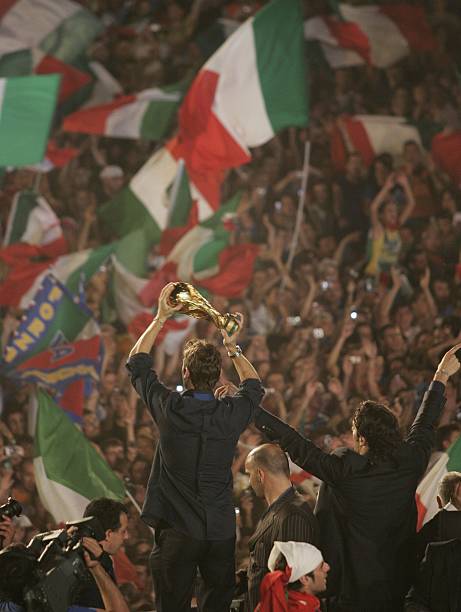 Polls
Loading ...